Why is Fire Safety in Hospitals Important?
When conducting fire safety in hospitals, it's absolutely vital to get it right. Evacuation time might take longer than usual because patients may be immobile and unable to move around quickly by themselves. Therefore, it's imperative that fire safety in hospitals is met to the correct standards so that evacuation time can be maximized for as long as possible.
For more information, please see the government-issued PDF (above) detailing the proper fire risk assessment procedure in hospitals, as well as touching on the different types of fire hazards potentially encountered.
Hospitals often operate at multiple levels, and every room will be packed with different fire hazards.
Different types of fire hazard may include:
Kitchen equipment
Overuse of electrical sockets
Combustible surgical equipment such as gas cylinders and canisters
Overheating of medical equipment
Smoking
How Can Fire Safety in Hospitals be Improved?
Having up-to-date fire risk assessments and fire compartmentation surveys is the law.
Fire safety in hospitals can be improved by hiring a reputable company that has third-party accreditation. If there are fire remedial works to be completed, it is highly recommended that they be carried out by a reputable, certified company.
There is never one day the same in a hospital, and there is a constant flow of new patients, contractors, and guests. Because of this, most people won't know the building layout and fire escape procedure.
It is important to have passive fire protection measures in place when considering fire safety in hospitals because high standards of passive fire protection will allow for a longer evacuation time.
Fire Compartmentation Surveys in Hospitals
The main objective of fire compartmentation is to segregate the building up into manageable sections whereby fire and smoke can be contained for as long as possible.
Fire compartmentation is particularly valuable in larger, more complex buildings such as hospitals and many healthcare premises. Stairwells and passages act as 'protective shafts' and they are important for mitigating the spread of fire and smoke that may travel between compartments.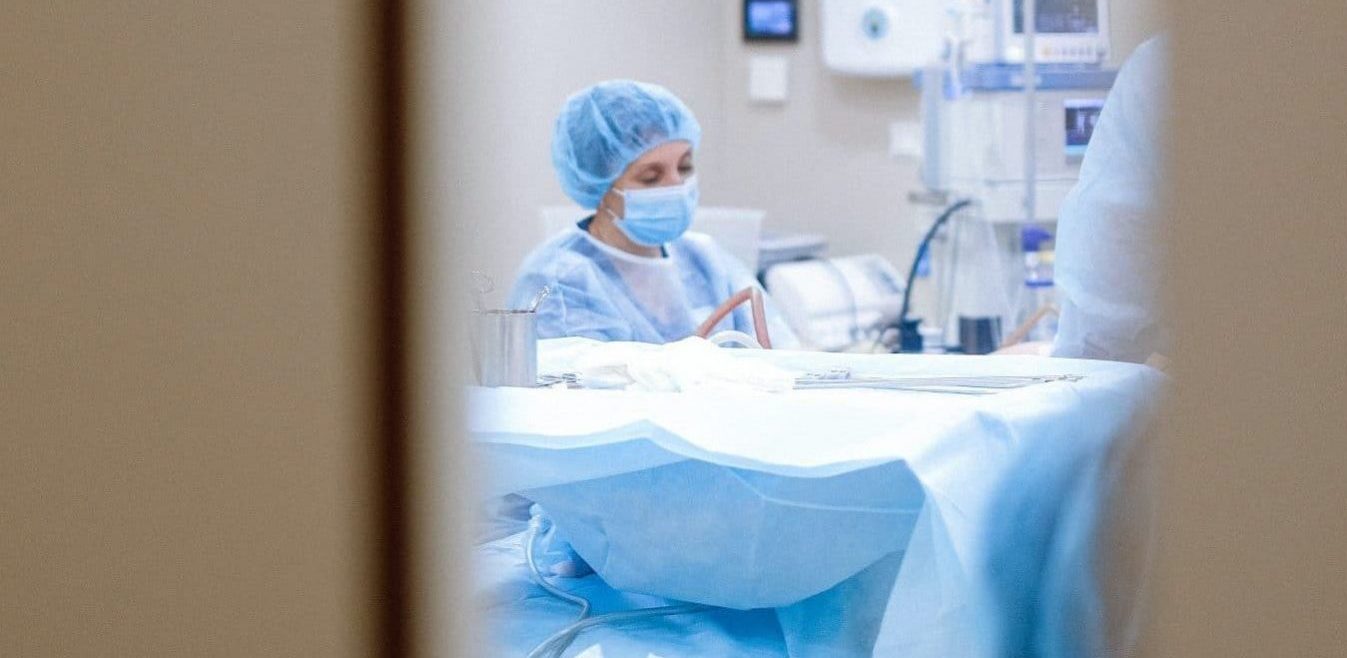 How Can Element PFP Help Improve Hospital Fire Safety?
We are fire safety specialists, with several third-party accreditations to our name. We can guarantee you a thorough, rigorous service carried out by our knowledgable professionals who can carry out any fire remedial works to the manufacture standard.
We know what high-quality passive fire protection looks like so we are a passive fire protection company you can trust. We work with sensitivity and respect to all healthcare surroundings, in a professional manner to carry out work thoroughly and competently.
Here are some examples of our fire stopping and fire prevention in hospitals and healthcare premises, carried out by Element PFP.