Burton, Stafford, Newcastle, Stoke
Fire Compartmentation Survey, Fire Door Survey, Fire Stopping Installation
CBRE, in partnership with Element, commissioned a series of surveys and installations for MPFT (Midlands Partnership NHS Foundation Trust) across multiple healthcare sites. These sites were undergoing ongoing refurbishment, making it important to conduct a comprehensive evaluation of fire safety features. As CBRE's preferred supplier, Element was responsible for conducting fire compartmentation surveys and fire door surveys to identify potential fire safety risks and ensure compliance with regulations.
Our experienced team meticulously assessed each site, conducting thorough fire compartmentation surveys to identify any areas of concern. This enabled us to pinpoint potential fire safety risks, ensuring a proactive approach to risk mitigation. Additionally, our fire door surveys focused on assessing the condition and functionality of existing fire doors, guaranteeing they met the necessary standards and regulations.
Following the surveys, Element quickly proceeded with the installation of fire-stopping measures. This critical step involved addressing any identified fire risks through the installation of fire-resistant materials and sealing off potential gaps or openings that could contribute to the spread of fire. By carrying out the necessary fire-stopping work, we ensured that the healthcare sites achieved optimal fire safety standards and mitigated potential risks.
Our collaboration with CBRE and MPFT exemplifies a proactive and comprehensive approach to fire safety. By leveraging our expertise and industry knowledge, we provided essential surveys and installation services that safeguarded the well-being of patients, staff, and visitors across the healthcare sites. Our commitment to delivering high-quality fire safety solutions, paired with our adherence to regulations, resulted in enhanced fire safety measures for MPFT's healthcare facilities.
Being entrusted with these crucial fire safety responsibilities is a testament to Element's expertise and reputation as a reliable partner. We remain dedicated to ensuring the safety and security of healthcare environments, and our successful collaboration with CBRE and MPFT stands as a testament to our ability to deliver comprehensive fire safety solutions in demanding refurbishment settings.
Fire Compartmentation Survey
Fire Door Survey
Fire Stopping Installation
IFC Accredited Firestopping
During our project, we encountered several challenges that required us to navigate working within live environments. One particular obstacle was facilitating the necessary work around sensitive areas such as the consultation rooms. To overcome this, we devised a solution that involved arranging out-of-hours work. By coordinating efforts to take place on a Saturday when the surgery was closed, we were able to minimize disruption to the facility's regular operations. Additionally, we increased the labour levels on that day to ensure the completion of the works within the designated Saturday timeframe. This strategic approach allowed us to effectively manage the project's demands while mitigating potential disruptions to the live environments we were working in.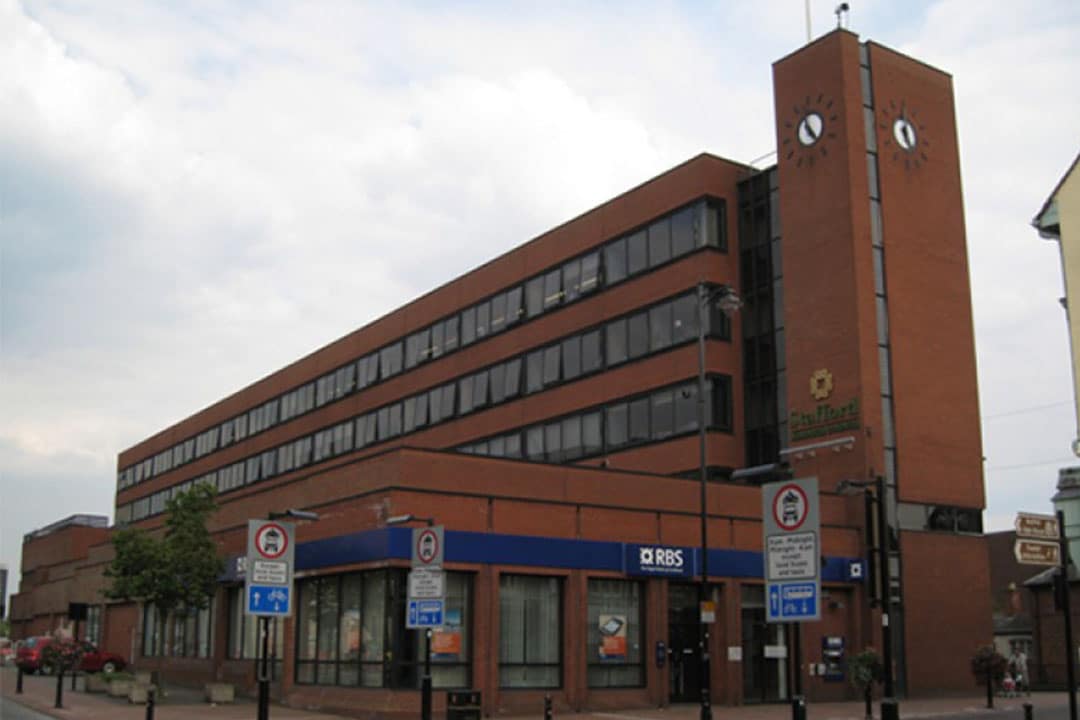 Need Our Fire Protection Services?