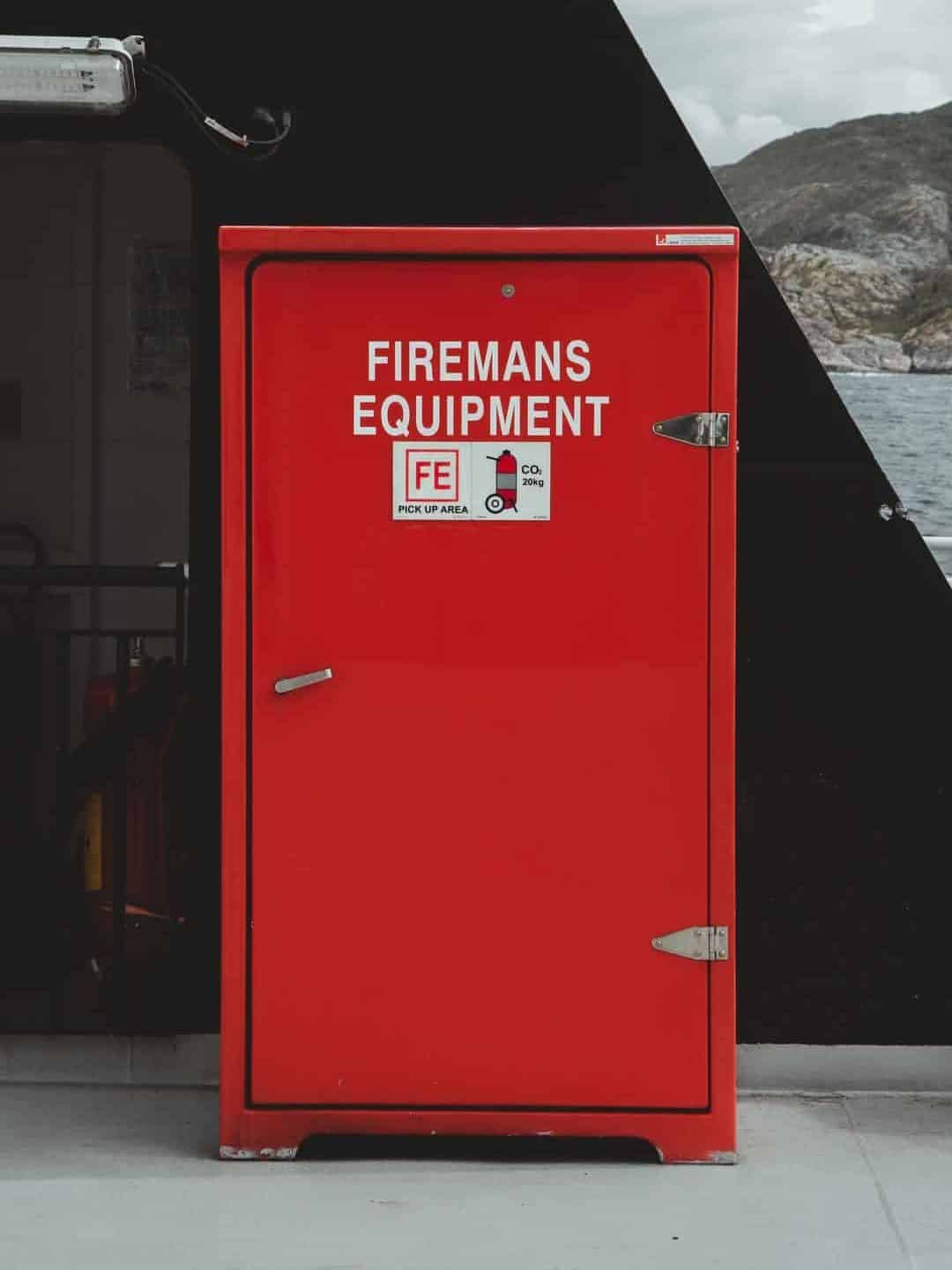 Our Latest Fire Risk Assessment Checklist
So, What is a Fire Risk Assessment?
Fire Risk Assessments can be a daunting prospect for anyone involved, therefore, we have created a fire risk assessment checklist so you can prepare yourself. We want to take the mystery out of our services. These assessments are designed to evaluate the fire hazards within your premises, alongside the potential risk they pose. Risk assessments will take inside and outside your buildings and will evaluate the condition of your property and the stock you have on site.
By carrying out these assessments, we aim to remove those hazards or reduce their risk to appropriate legally compliant levels. We can therefore certify that your fire protection measures are in place.
Who is Responsible?
Any employer
The owner of a property
The landlord of a property
An occupier
And anyone else with control of the premises. These include facilities managers, building managers, managing agents and/or risk assessors.
You are known as the 'responsible person' in the eyes of the law. You are responsible for all of the fire safety precautions and passive fire protections. If there happens to be more than one responsible person, you are required to work collectively to fulfil your responsibilities. These regulations also apply if you have paying guests. An example of this is if you run a bed and breakfast business, a guesthouse, or rent out a self-catering property.
If you are unsure whether these regulations apply to you, or if you are a 'responsible person', contact us at Element Passive Fire Protection. We are happy to discuss any of these matters with you.
Why Have a Fire Risk Assessment?
To put it bluntly, it is the law to have them! The Regulatory Reform Fire Safety Order of 2005 provides the framework for all legal fire safety regulations. It also means that any person who has any level of control in a company and/or over the designated premises must take every reasonable step to reduce the risk of fire on their property. Additionally, they are required to ensure that every person in or around the building can safely escape if there is a fire or emergency.
Why choose Element Passive Fire Protection?
Fire Risk Assessments cannot be performed by a company or individual in an attempt to self-certify their premises. Fire Hazard Assessments must be conducted by independent, regulated, and certified fire protection specialists. Our expert team at Element Passive Fire Protection are some of the specialists available to help.
We have put together this fire risk assessment checklist to ensure that you can take the necessary steps to ensure you pass your assessment quickly. This way, you can save yourself time and ensure that your property is safe and legally compliant. We hope to also take the mystery out of what a fire risk assessment actually entails.
Element PFP's Fire Risk Assessment Checklist 2023:
During your daily activities within your property, take some time to identify what could start a fire or anything that is flammable (i.e., could burn)
Make sure you discard or recycle any flammable rubbish or packaging that is lingering around.

Identify any furniture and equipment that could be a risk to look at replacing before your inspection.

Replace any unnecessary fire risk items. For example, if you have a store of paper records, consider transferring them into digital files. Alternatively, choose flame-retardant materials when redecorating

.

Similarly, repair any damage to your property. If you have holes or gaps in your fire doors, damaged electrical equipment should be discarded and replaced.

Ensure that you keep ignition sources (naked flames, cigarettes, and heaters), energy sources (stock packaging and textiles like carpets) and oxygen sources (air conditioning or oxygen supply tanks) separate or controlled where possible.
Identify which people may be at risk.
Consider your employees, contractors, visitors, and the public.

Consider that there will inevitably be some who are more at risk. Such as disabled people, the elderly, those working night shifts, or those unfamiliar with the premises. These people may need assistance escaping when an emergency presents itself.

Ensure that your escape routes are clearly defined and clear of any obstructions. Where necessary, shorten any excessively long escape routes.

Ensure that anyone working on machinery/equipment is fully trained to operate it and how to problem solve any issues.
Consider how you can prevent deliberate fires.
Secure or remove potential fuel sources for fires. For example, keep fuel supplies secure and away from unauthorised personnel.

Have you considered banning/restricting smoking and vaping in/around your premises?
Consider your preventative measures. If you don't have one or more of the following list, we highly recommend you get them before your risk assessment.
Have you got fire extinguishers?

Have you got smoke alarms?

Have you got fire doors throughout your building?

Have you got firefighting systems, i.e., sprinklers?

Have you got the details for an emergency plan available to all in your building?
Don't just tidy up for the assessment day- ensure that you have proper protocols and measures in place to guarantee that every fire risk is removed or minimised.
Similarly, ensure that your property has at least one trained fire marshal amongst your staff. They will be fully trained and can take control in emergency situations.

Have you got measures to ensure that the appropriate steps are being followed throughout the year? For example, documentation and records to track when your fire hazards are actually getting checked.
Review your property regularly.
This is especially important if you experience any changes on the premises. These can include new stock, new staff, new equipment, or changes to the layout of your property.
Common Pitfalls:
Don't use a generic property assessment when a site-specific assessment is required.
Don't overlook or ignore the involvement of your team, teamwork is recommended whenever possible in fire prevention. To ensure that you have comprehensive coverage of all possible fire hazards, it is essential to bring together the knowledge, skills, expertise, and experiences of a wide range of individuals.
Consider all possible outcomes of a hazard. Even if a scenario may seem outrageous, if there is a way it can happen, it is worthwhile trying to prevent it.
Forgetting to implement control measures. Once you have any recommended changes from a fire risk assessment, make sure you implement them as soon as you can. Wherever possible, we recommend you implement them immediately.
Ensure that all those involved/covered by the fire risk assessment are made aware and informed of its results.
If you have any further queries or would like to book your fire risk assessment with us, don't hesitate to contact us today! Our expert team are happy to support you!