Fire Door Installation UK
What's the Importance of Fire Door Installations?
Keeping people safe and protecting lives in businesses is a top priority, and fire doors play a crucial role in achieving this goal. These specialized fire-rated doors are designed to withstand fire and smoke, acting as a barrier that slows down the spread of flames and harmful gases. By compartmentalizing different areas of a building, Fire Door Installation prevents fire from engulfing the entire premises, giving occupants valuable time to evacuate safely.
It's important to note that an improperly installed fire door offers only 5-10 minutes of protection, allowing a fire to rapidly advance. However, when you opt for a professional fire door installation service, this protection can be extended to 30 minutes, an hour, or even more.
For this reason, it is imperative that fire doors are entrusted to competent, skilled, and experienced installers. Our team of fire door installers in the UK is well-versed in the specific requirements and standards associated with fire doors. Choosing Element PFP for the installation, inspection, and maintenance of your fire doors is a practical and safety-conscious choice.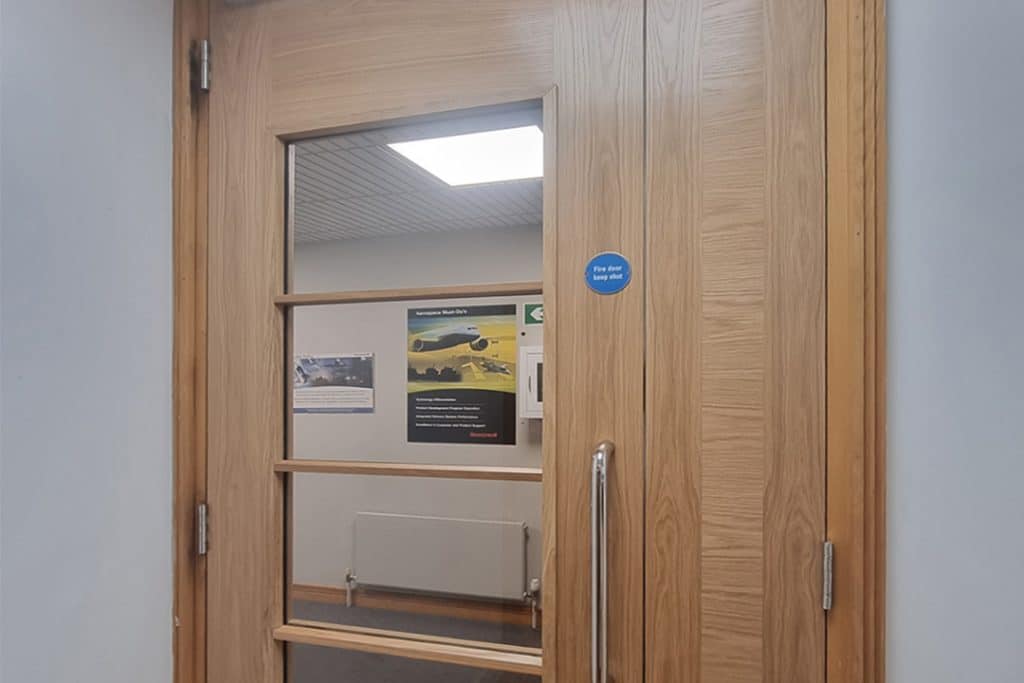 Book a Fire Door Installation Today
If you've been searching for the right team to handle your fire door installation in the UK, your search ends here. At Element Passive Fire Protection, our expert team specializes in providing comprehensive fire door surveys and installations across the United Kingdom.
Effective fire protection and prevention are crucial for both commercial and public premises throughout the UK. Alongside alarms, sprinklers, and fire extinguishers, the installation of fire doors plays a pivotal role in containing the spread of fires.
Why Book a Fire Door Installation?
The installation of fire doors in commercial and public premises is of paramount importance. These locations typically experience high levels of foot traffic and accommodate a large number of individuals, which inherently increases the risk of fire incidents. Consequently, fire doors serve a crucial purpose in halting the rapid spread of fire by confining it to a specific room or area. This containment buys valuable time for the safe evacuation of occupants and allows the fire service to gain access and effectively combat the blaze.
To find out more about Element PFP's fire door installation services across the UK, click here.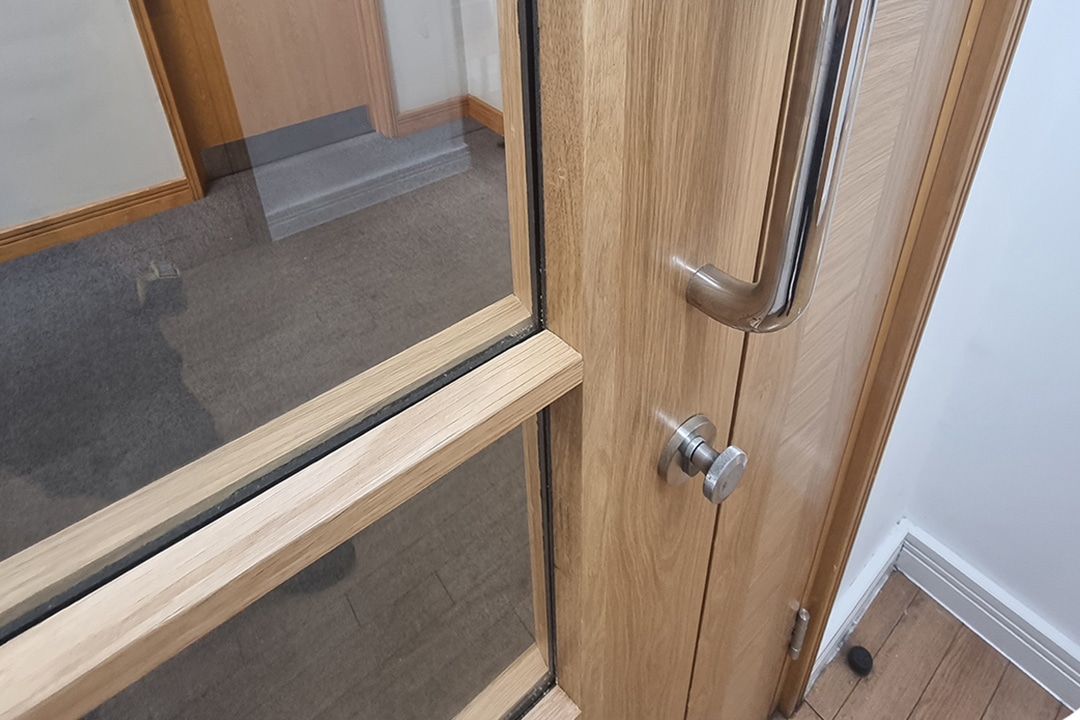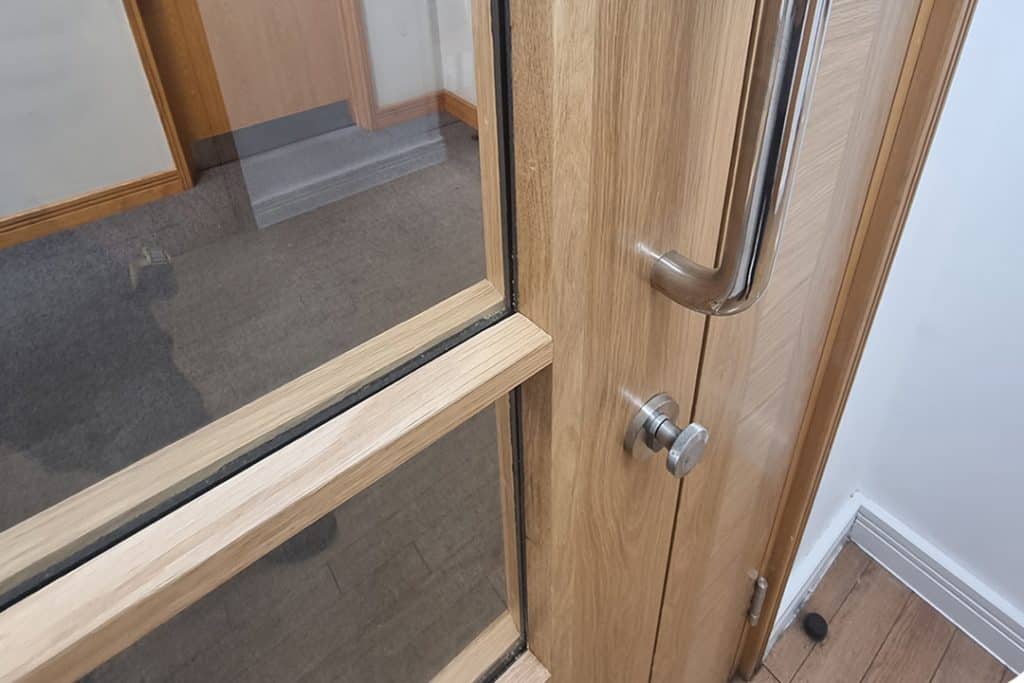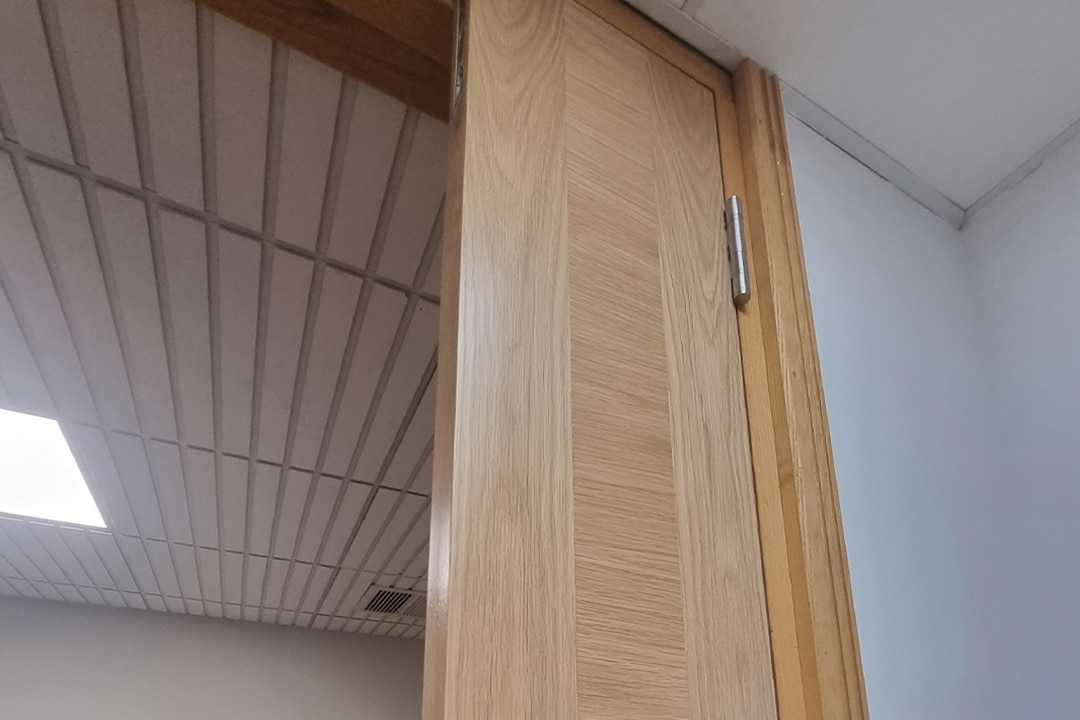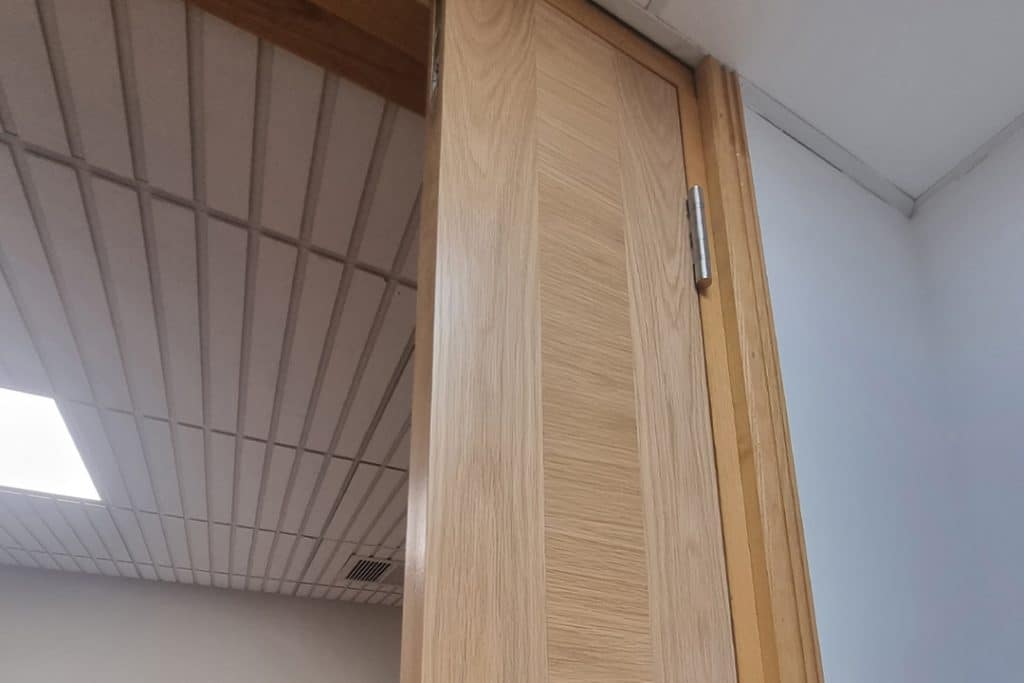 Can Anyone Install a Fire Door?
When it comes to fire door installations, it is vital that only those who are competent and skilled take responsibility for fitting fire doors, and understand the obligatory fitting and maintenance requirements surrounding fire doors installations. Even fire door checks should be completed by a skilled professional.
Badly installed fire doors might only provide 5 – 10 minutes of protection, for that reason it is advisable to arrange a fire door installation with a certified and professional fire safety and fire protection company.
The Benefits of Our Fire Door Installation
Quality Fire Door Installation services delivered throughout the UK by specialist installers
We are IFC certified with experienced specialists to inspect and maintain your fire doors
Providing executive reports, summarising the installation and certification
Consistent communication during service and reminders for maintenance
If you're concerned about your current fire doors, or you're aware that you are due for a fire door inspection - we offer a fire door survey service. We will individually identify all fire doors, and conduct thorough fire door checks. We record any defects using the Bolster System.
The system will record:
Fire doors locations

Before and after

Actions required

Fire door survey date reminders before and after photos of the work and a reminder of when the next inspection is needed.
Why Choose Element PFP for Your Fire Door Installation?
At Element PFP, we pride ourselves on...
Having quality knowledge of the industry, meaning we can help your business stay fire safety compliant.

We carry out our fire door installation in respect of your premises, making sure we have tidied and cleaned up the installation areas.

We can help optimise your building's safety and security to the highest possible manufacturing standards.
Our expert fire door installation team are available to help you with a secure, safe and expert service to give you peace of mind when it comes to your fire door installation. We recognise the installation of fire doors must be completed thoroughly and to a high standard.
For fire door installations in Leicester, Nottingham, Coventry, and the rest of the UK, get in touch with Element PFP today.
Alternatively Fill in Our Contact Form Below
Fire Door Installation FAQ's
You are required by law to have a fire door installation inspected every 6 months. We can inspect your fire doors and carry out surveys to determine if any remedial works are required.
You will receive an IFC certificate after any work is completed and a full O&M manual for your new fire door installation. 
Fire Safety Specialist Certifications
As one of the UK's leading expert fire protection consultants, we believe that you should be able to know that you are working with a creditable and respectable company. As such, we are proud to display our various 3rd-party Fire Safety accreditations and certifications. If you would like to know more about our certifications and memberships, then please feel free to contact us today.
Need Our Fire Protection Services?