Recent Updates on Guidance from Health and Safety Executive
The Third Edition of the Fire Safety in Construction guidance document (HSG168) has been published by HSE (Health and Safety Executive. Created for designers, purchasers and developers within the construction industry, the 102-page document is essential in order to be aware of current legalities relating to fire risks.
Although reported construction-related fire incidents are low, when they do unfortunately occur they tend to be on a much larger scale than in domestic and commercial environments. With generally more people at risk of fire and smoke hazards during construction projects, it is vital for organisations and responsible parties to understand the risks and how best to minimise them.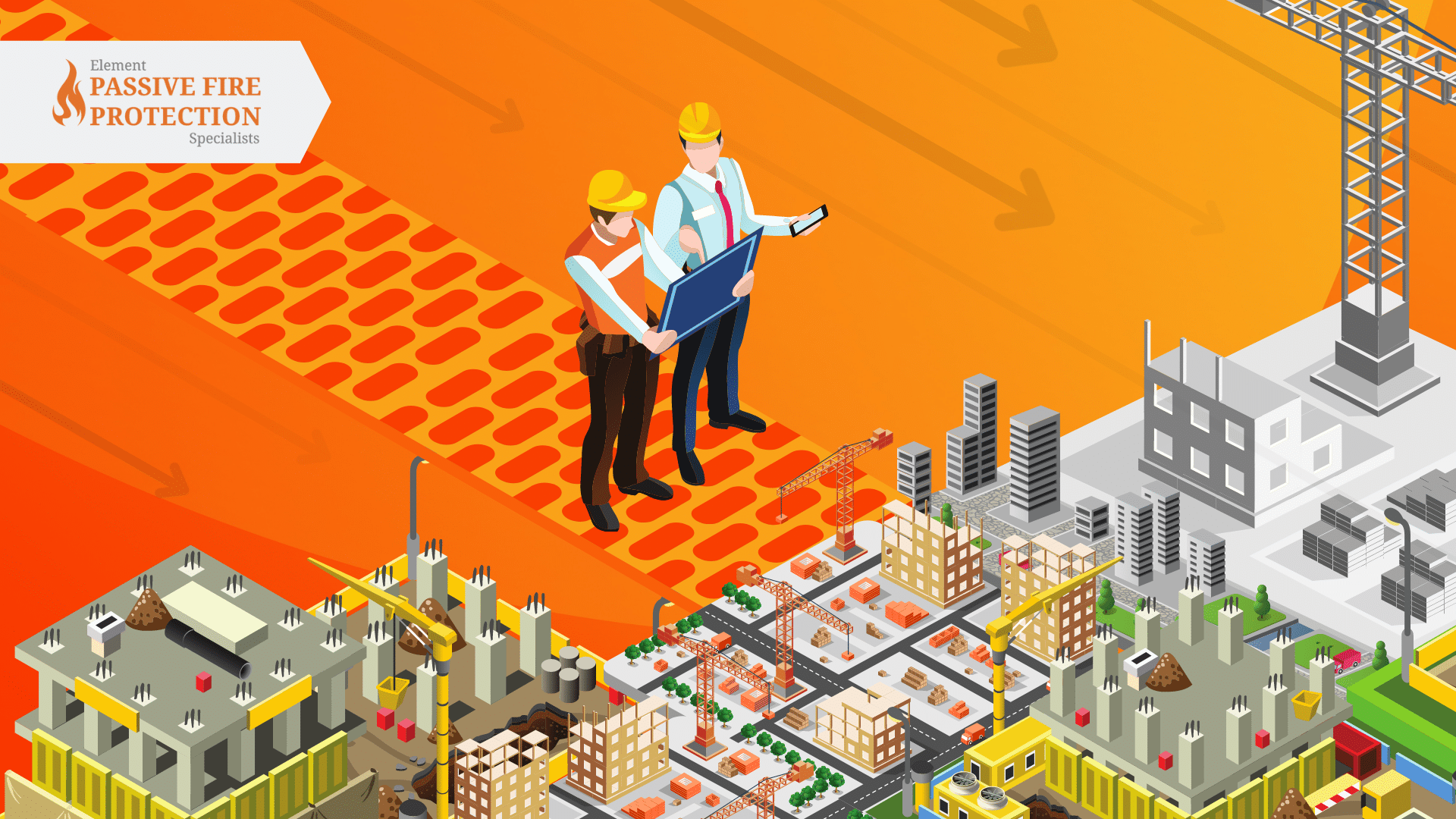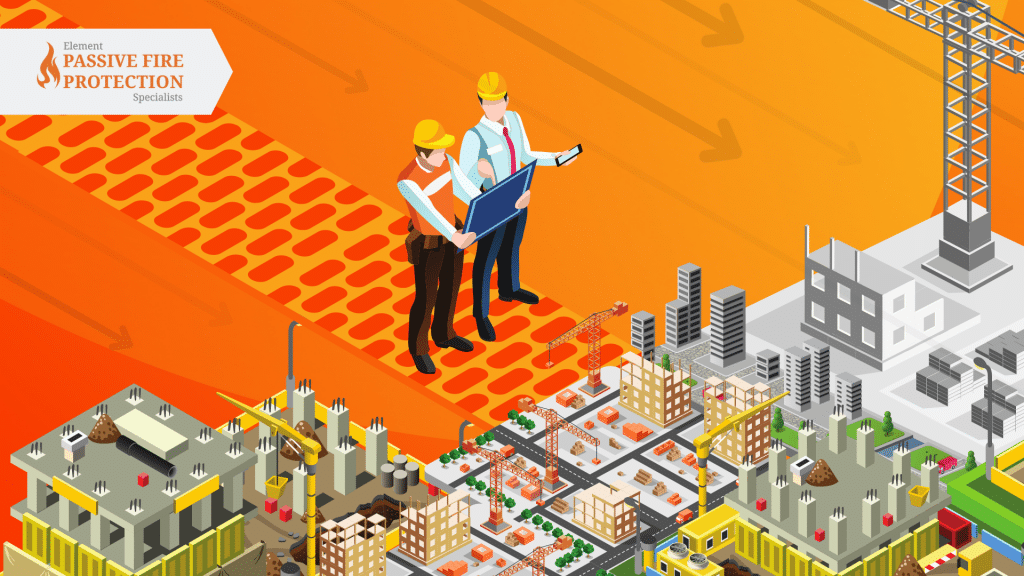 Planning a Fire-Safe Construction Project
Obviously, construction sites are by their very nature constantly changing throughout the process. Often fire prevention measures are installed later in the construction process, so it is imperative that measures are designed into the project prior to construction taking place.
At the design and procurement stages, the risk to people in and around the construction site, from materials and methods should be accounted for and considered whilst planning the project in order to ensure fire hazard safety.
Thorough risk assessments should be undertaken to identify instances where fire may spread quickly and that evacuation routes are in place.
Fire Safety in Construction – Pre-Planning is Key
The latest HSE guidance on Fire Safety in Construction focuses largely on mitigating the risk of fire in the pre-planning phase. This includes guidance on risk assessments, fire precautions and legal responsibilities.
For more information and to order your copy go to the HSE website here
Fire Safety Services from Element Passive Fire Protection
We provide fire compartmentation surveys, fire door installation, and fire protection services for both the private and public sectors. We work closely with clients, providing a professional, knowledgeable, and thorough service. Implementations of fire safety measures are explained clearly so our clients know exactly what work is being carried out.
We take care of every element of passive fire protection, ensuring all aspects of fire safety are taken care of. Get in touch to find out more about our passive fire protection services today and find out how we can improve fire safety on your premises. Or click on the link to find out more about passive fire protection.
Our Certification – Your safety
As an organisation, we pride ourselves on the highest standards of safety, quality and professionalism. As well as our recent Constructionline Gold accreditation, we have fire safety certification and associations across most major industry bodies:
ASFP (Association for Specialist Fire Protection)
Builder's Profile Premium Membership
CHAS Membership
IFC Certification
IFSM Membership
Considerate Constructors Accreditation
Fire Protection Association Membership
ISO 9001: 2015 Certification
For more information on Constructionline click here
For more information on the services Element Passive Fire Protection provide click here